ACTOR
"To get what you want, stop doing what isn't working."
—Dennis Weaver
Dennis Weaver, a Missouri-born actor, performed some of the most recognizable  acting roles of all time. He portrayed "Chester Goode" on Gunsmoke and "Marshal Sam McCloud" on the show McCloud. His dedication to the Old West  shines through his acclaimed acting roles and in his commitment to preserving  the environment in the American West.
THE EARLY YEARS
Dennis Weaver was born on June 4, 1924, and grew up in Joplin where he was a star athlete at Joplin High School and at Joplin Junior College (which is now Missouri Southern State University) before attending the University of Oklahoma on a track and field scholarship. At Oklahoma, he set numerous school records in track and even tried out for the U.S. Olympic team in the decathlon. He placed sixth in the 1948 Olympic Trials, but only the top three contestants made the Olympic team. After his attempt at track and field stardom was over, he moved to New York to pursue his passion for acting.
RISE TO FAME
His first role on Broadway came as an understudy in the production of Come Back, Little Sheba. When the show hit the road for a national tour, Weaver took over the role of "Turk."
He was also accepted by the Actor's Studio, where developed his skills and made contacts with other up-and-coming actors. These contacts paid off in 1952 when he landed a contract with Universal International Studios. The parts didn't pay enough in the early years, so he supplemented his income with various odd jobs including delivering flowers and selling vacuum cleaners.
SHOW ME SUCCESS
In 1955, the course of Weaver's career changed dramatically when he auditioned for a role on a new Western TV show called Gunsmoke. He read for the part of "Chester" and immediately landed the co-starring role. The show was a huge success and led to an Emmy for Weaver.
Weaver longed for greater challenges and exposure, so he guest-starred on other television series, including Twilight Zone, Alfred Hitchcock Theatre, and Playhouse Ninety. After nine years on Gunsmoke, Weaver felt that he had exhausted the creative potential connected with Chester. When NBC guaranteed him twenty-four shows as the star of Kentucky Jones in 1964, he decided it was time to leave Gunsmoke to take on a new challenge.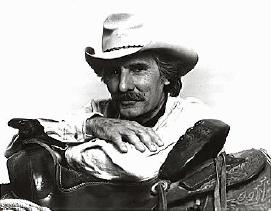 The next big step in his acting career came in 1970 when he took the starring role as Sam McCloud in the new series McCloud. He again proved to be an outstanding actor and garnered more honors, including three Emmy nominations.
The 1980s and 1990s proved that Weaver was still one of the top actors in Hollywood, not only in the rugged western roles he came to define but also in comedies, as a leading man, and even as a country music artist. This combination of skills solidified his reputation as a great performer in practically every genre of entertainment. He died in 2006 after a life full of success and adventure. He was awarded with a star on the Hollywood Walk of Fame, inducted into the Western Performers Hall of Fame, and has a star on the Dodge City Trail of Fame.
EXTRA, EXTRA!
*His top pay on Gunsmoke was $9000 per week.
*He sold vacuum cleaners to supplement his acting income during the early years.
*From 1973 to 1975, he was president of the Screen Actors Guild.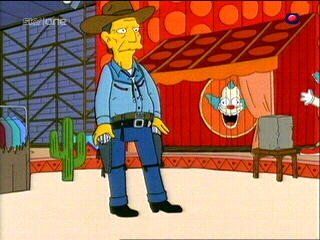 *Was the voice of cowboy Buck McCoy on the animated show The Simpsons.