CARTOON ANIMATOR
"Varmint, I'm a-gonna blow you to smithereens!"
—Yosemite Sam
If you ever watched Sylvester the Cat, the Pink Panther, Yosemite Sam, or Speedy Gonzalez, then you can thank another Missourian for impacting your life. Friz Freleng worked with fellow Missourian, Walt Disney, and with Warner Brothers to develop some of the best-known cartoon characters of all time. Friz entertained generations of children and adults and is immortalized with a star on the Hollywood Walk of Fame.
THE EARLY YEARS
Isadore Freleng was born on August 21, 1905, in Kansas City. He began painting and drawing when he was very young, and by the time he graduated from high school he was already a talented illustrator. He worked with Walt Disney Studios in the 1920s and then landed a job with Warner Brothers animations a few years later. At Warner Brothers, he made his mark on American culture and changed the way people watched animated television.
RISE TO FAME
At the age of twenty-four, Freleng animated the first-ever cartoon for Warner Brothers called Sinkin' in the Bathtub. He worked on the relatively new medium of animation throughout much of the 1930s, developing his skills and inventing characters that are still recognized today.  Another skill that put him ahead of all the other animators of his day was the ability to match his animations to a musical score.  The combination made the finished product more enjoyable to the audience and made him a valuable commodity in Hollywood.
SHOW ME SUCCESS
Freleng worked with Warner Brothers for three decades, producing many of the best Bugs Bunny, Daffy Duck, and Sylvester and Tweety cartoons the studio ever released. He also invented a number of characters, including Sylvester the Cat, Yosemite Sam, Porky Pig, Rocky and Mugsy, and refined the  characteristics of Bugs Bunny.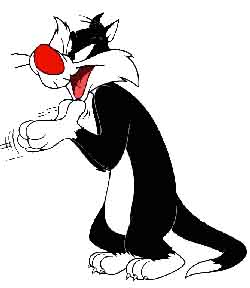 When WB closed their animation department in 1964, Freleng had amassed nearly three hundred productions for the studio. So he partnered with David DePatie to form DePatie-Freleng Enterprises. The pair produced large amounts of animated shows, including the development of the Pink Panther.
Freleng became one of the most awarded producers, directors, and animators in history. He won five Academy Awards, numerous Emmy Awards, and was even honored with a star on Hollywood's Walk of Fame in 1992. He died in 1995, but the cartoons that he produced more than fifty years ago are still viewed on
television today.
EXTRA, EXTRA!
*Freleng admitted that he, himself, was the inspiration for the gun-slinging character Yosemite Sam.
*He served two terms as a Television Academy governor.
*Freleng stated in 1989 that his favorite animated character was the Pink Panther.