ENTREPRENEUR, K.C. ROYALS OWNER
"He was not interested in being part of the business or social elite.
In fact, he enjoyed playing the role of the outsider."
—Dr. Anne Hodges Morgan
Ewing Marion Kauffman was born to a poor family in a small town, but he died as one of the wealthiest Missourians of all time. His business ethics and values made him a millionaire while making scores of other people wealthy beyond their dreams. He built his business on the principles of "The Golden Rule," while always giving back to others. He earned plenty of money and fame during his lifetime, but it was what he gave back that truly made his life remarkable.
THE EARLY YEARS
Ewing Marion Kauffman was born on a farm near the small town of Garden City on September 21, 1916. His family spent only a few years in the town before moving to Kansas City when he was still just a boy. His childhood was difficult, as he was bedridden at age eleven due to a heart problem, but he spent his time productively, reading practically every book he could get his hands on. He once estimated that he read up to forty books a month to pass the time.
When Ewing was seventeen, he graduated from Westport High School, but the mid-1930s were a tough time to be entering the workforce. Jobs were scarce, so his family allowed him and a friend to hitchhike to Colorado before starting a career. He took odd jobs along the way to pay for expenses, while also saving money for college. When he returned home, he headed to Kansas City Junior College to get an associate's degree in business.
Kauffman enlisted in the U.S. Navy during World War II soon after graduation. When his time was up in the armed services, he took a job as a salesman
with a pharmaceutical company but quit when his territory was reduced. The company cut his sales territory because Kauffman was so successful that he was
making more money than the president of the company. He decided not to look for another job. Instead, he made his own mark on the pharmaceutical industry by starting his own company and doing things his way.
RISE TO FAME
In 1950, Kauffman started a small pharmaceutical business in the basement of his home in Kansas City. Marion Laboratories, named after his middle name,
grew in part to his integrity and the quality of people he surrounded himself with. Like most small businesses, profits were small in the beginning. His first

year was tough, with only thirty-six thousand dollars in sales and profits of only about one thousand dollars. He still needed at least one big-name drug to put
him on the medical landscape, and Os-Cal was just the drug to do that.
SHOW ME SUCCESS
Os-Cal, or oyster shell calcium, was the breakout drug that Kauffman used to keep his company growing. Numerous other successful drugs and innovative marketing approaches followed, which made his drug company one of the most successful in America. His five thousand–dollar initial investment into the company was churning out $1 billion in sales by the late 1980s. Marion Labs merged with Merrell Dow in 1989, which was then bought out by Marion Roussel Hoechst for $7.1 billion in 1995.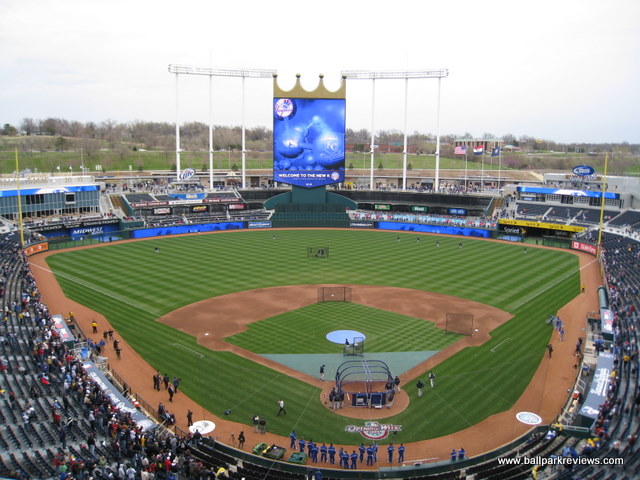 The incredible wealth Kauffman had attained allowed him to pursue other passions, namely owning a major league baseball franchise. He established the Kansas City Royals in 1968 and used his successful business model to build a winning team. The Royals won six division titles under his leadership, two American League pennants, and the World Series Championship in 1985.
Kauffman died in 1993, but the efforts of his Kauffman Foundation continue making an impact. He established the foundation with the same sense of opportunity he brought to his business endeavors and with the same convictions. Kauffman wanted his foundation to be innovative, where they could get to the root of issues in order to fundamentally change people's lives. Today, his legacy continues as the Ewing Marion Kauffman Foundation of Kansas City, which works with partners to advance entrepreneurship in America and improve the education of children and youth.
EXTRA, EXTRA!
*Kauffman Stadium in Kansas City is named in his honor.
*Kauffman was honored as the sixteenth point of light in President George Bush's "Thousand Points of Light" tribute.
*Kauffman was named the 1973 Man of the Year by the Kansas City Press Club.
*Kauffman is a member of the Missouri Sports Hall of Fame.
*Kauffman was named the Kansas Citian of the Year by the Kansas City Chamber of Commerce in 1986.
Links: